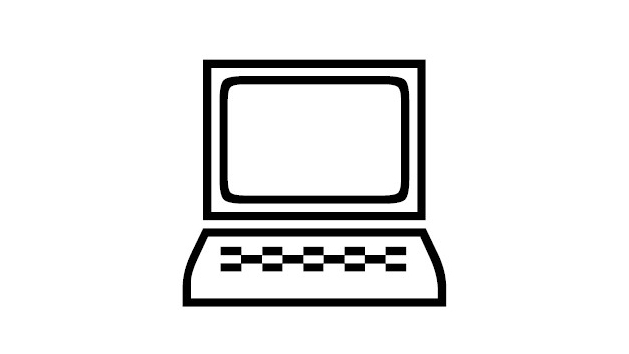 Among the documents to be submitted in the exhibition manual "List of Documents to be Submitted", documents with a PC icon must be registered and applied from the [Online exhibitor's page].
Please see [How to register] on this page for the login and registration of the Online exhibitor's page.
Submission deadline
Please register the registration items on the Online exhibitor's page by the due date.
If you do not register, we may not be able to provide sufficient services.
Calibration and confirmation
The organizer will not check for typographical errors, omissions, or typographical errors. Please make sure there are no typos.
Register with NAVI
NAVI will ask you what documents you need to submit when you first access the  exhibition page and will support you.
Be informed that using NAVI does not equal submission. Please complete the main registration from each submitted document.
We recommend the following environment so that you can use the online exhibitor's page comfortably.
Even under the recommended environment, display / function problems may occur depending on the combination and settings of the OS, browser, and security software.
PC
- Microsoft Edge (latest version)
- Google Chrome (latest version)
- Mozilla Firefox (latest version)
- Safari (latest version)
* About Microsoft Internet Explorer
Due to the end of support notice by Microsoft, it will be a deprecated environment. We cannot guarantee or support the operation.
The changes from the old Exhibitor's page are as follows.
NAVI and Reminder

When you first access to the login page, NAVI will help you separate the required documents from the unnecessary ones. NAVI will put the required documents in the [TODO]  Folder of the submitted documents list and remind them if you have not submitted them. Unnecessary documents are placed in [Other forms] and not reminded.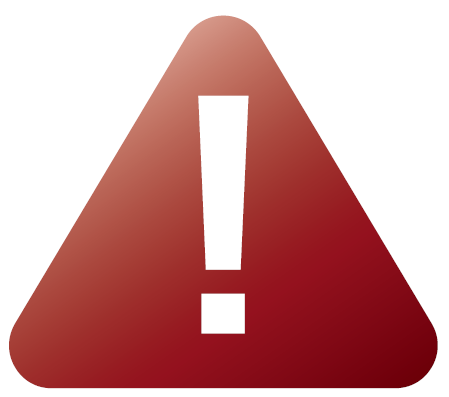 We would like to inform you that numerous suppliers have issued so-called "unofficial exhibitor directories".
These directories have nothing to do with the official exhibitor directory as issued by the rightful organiser Messe Frankfurt Japan Limited.
These companies are trying to get you to pay for an entry in their exhibitor directory using the subject heading of "data update". If you want to appear only in the official exhibitor directory as issued by Messe Frankfurt Japan Limited, then please decline these offers.
The official exhibitor directory as well as all online media is strictly issued by  Messe Frankfurt Japan Limited.
If you are not sure whether a form you have is from one of our trade fairs, then you can fax it to us, including your contact information.

Brand new Exhibitor's  page has been released.
Please check the how to register below and register.
Go to How to register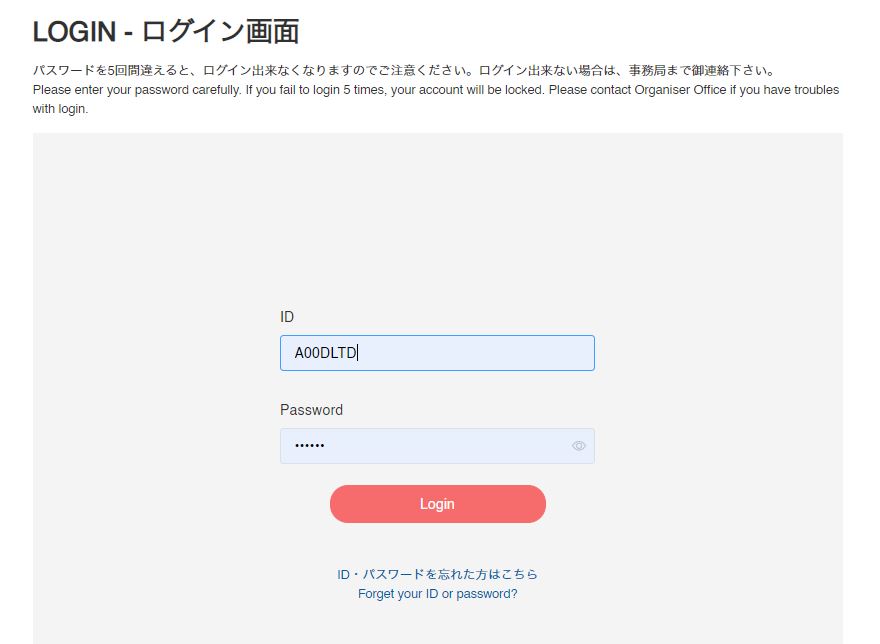 Please enter the ID and Password provided by the Beautyworld Japan organiser's office and press the [Login] button to access the exhibitor's page.
2. NAVI

NAVI will select the required forms and support exhibitor registration.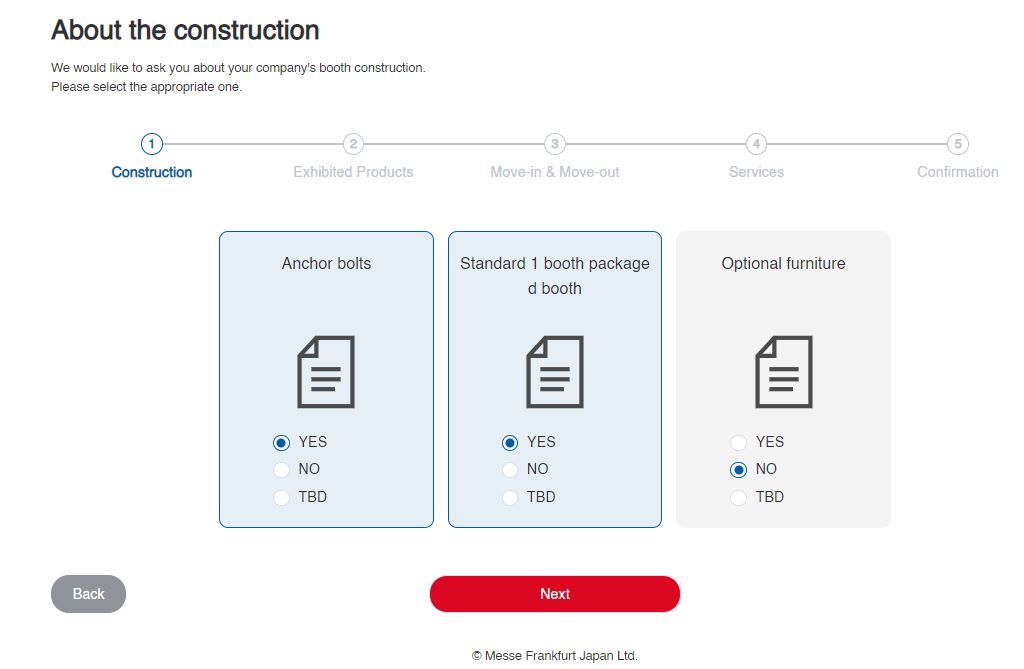 It is necessary to submit and apply for various documents before the exhibition.
When your first access the exhibitor's page, NAVI will ask you about your exhibition details (construction, exhibited products, loading and unloading, etc.) and will help you classify whether you need to apply.
Documents  selected  "YES" or "TBD" 
Those documents are moved to the list of  [TODO] , and you will receive remind notices before the deadline.

Documents selected "NO" 
Those documents are moved to the list of [Other forms] , and you don't receive any remind notice.
Whether  required or not required forms are able to  be modified later in the [List of documents to be submitted].
If you haven't decided on the usage, select "TBD" so that you will receive reminders.
3. List of documents to be submitted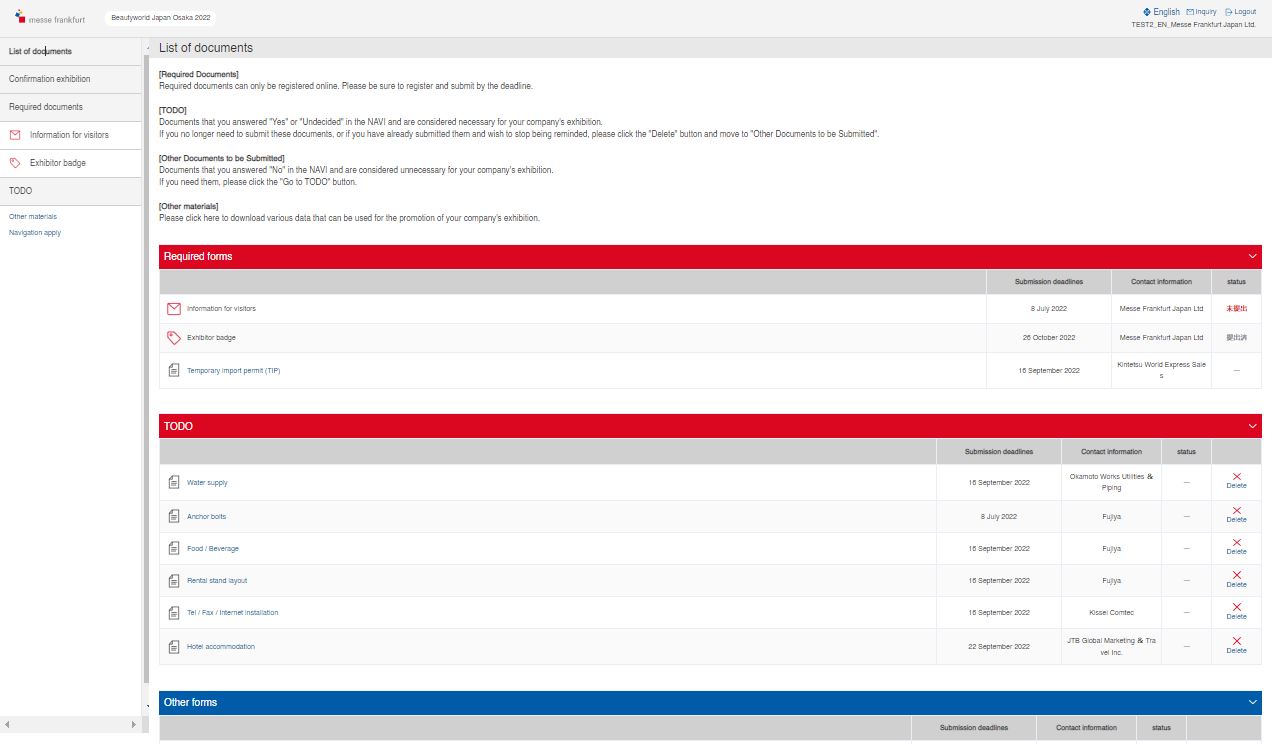 "Required forms" ,  "TODO" , and "Other forms" to be submitted will be displayed based on the NAVI results. Please submit each to the contact information by the deadline.
When you no longer need the submitted documents that you have planned to use / undecided when answering NAVI, you can press the [Delete] button and put them in [Other forms] to stop reminding.
It is also possible to change from [Other forms] to [TODO].
Exhibitor budge is  required for exhibitors and their related parties to enter the venue. Please pick up  at the badge counter at venue.
* There is a specified number of budges per booth to prevent congestion in the venue.
* No need to apply quantity
*If you would like us (organiser's office) to send [Contractor sticker] and [Vehicle pass]  to your agent in Japan in advance, please email  us. Please note that we will not mail it overseas. 
<Contractor sticker>
Contractor sticker is required for all personnel working in the halls during move-in and move-out only.
<Vehicle pass>
Vehicle pass is required for all vehicles for entry of track yard during move-in and move-out. (This pass is not a parking ticket of the venue.)
5. Stand contractor registration

Please register your stand contractor information.

If  your stand contractor is not the organiser's official contractor, please also submit the following.
The contact  information of the contractor
Floor plan & elevation plan
The organiser's official contractor may contact them directly in order to  confirm necessary information.
6. Onsite emergency contact registration

In case of an emergency, the organiser may contact the exhibitor.
Please register the contact information (mobile number) of the person in charge during whole event days (including the move-in and move out day).
7. Application for electric power supply

Without an application, there will be no electric power supply.
All exhibitors are required to order primary electrical service to the official contractor. Exhibitors are requested to report their contractor for secondary electrical service, other than the primary power supply (trunk lines), to the official contractor by [Electric power supply]. Please contact the official contractor if you cannot find any appropriate contractors.
Application Capacity
Please add up the rated power of the electric appliances you bring in and apply for the required capacity.
If you use an electric appliance that exceeds the capacity determined according to the application, the supply may be stopped due to a circuit defect. It may take a long time to recover, so please calculate the application capacity accurately.
Power supply after open hours
For Use of refrigerator etc.,  exhibitors requiring 24 hours power supply must apply. No extra charge for 24 hours power supply.
8. Application for permission to use the fire and hazardous materials
Please apply for the presence or absence of fire and dangerous goods.
In principle, it is prohibited to use fire equipment (naked light) or bring in dangerous materials at the venue. Exhibitors are requested to confirm "whether there are any dangerous goods in their carry-on items" and "whether to use fire equipment" before applying within the deadline.
Familiar products such as polish removers and aroma candles are also hazardous items, and when you ignite something in the booth (for example, when you light an aroma lamp), you are considered to be using a firearm.
Examples of familiar hazardous materials: gel nails, perfumes, alcohol disinfectants (alcohol content 60% or more), oil, etc.
Please be sure to check the following for all exhibitors.
Please check "Do you have any dangerous goods in your carry-on items?" And "Do you use fire equipment?"
Regardless of whether or not you have it, please be sure to submit the documents for submission "Application for permission to use fire and bring in hazardous goods" within the deadline.
if you bring in hazardous items, please submit the composition table and layout (which describes the location of hazardous goods installation / storage and the position of fire extinguisher).
Even exhibitors who do not bring in hazardrous goods / do not use fire equipment are also required to submit documents. Please just  tick  "Do not use fire" and submit.

Q
A

How to know the proper capacity?

 

The total maximum power consumption (kW) of all appliances used in the booth is the capacity to be applied for. Check the specifications of each product. 

 

What is primary electrical work (main line work)?

 

Wiring from the venue equipment to the booth is the primary work. The primary work will be done by the organiser's official company.

 

What is secondary electrical work (booth electrical work)?

 

Secondary electrical work is an installation and wiring work for lighting, outlets, etc. after the switch (breaker) installed in the primary work. if exhibitors ordered electrical appliances in optional equipment, official electric company will install. the Exhibitors can arrange an electric company, but only qualified people.

Can I use electrical appliances if I apply for primary electrical work (main line work)?

 

No. primary work is only wiring to switchboard. Exhibitor need to order for optional equipment (outlet / lightning)  or secondary work. 

What happens if I use more electricity than I have applied for?

 

If you use more power than requested, the breaker on the distribution board will be activated and you will not be able to use the power in the booth. Recovery may take some time. Please calculate the capacity accurately and apply.

If I order for lighting equipment as optional equipment, do I need to apply for as many outlets as the lights?

 

If the lighting fixtures are ordered as optional items from "Booth fitting guide", it does include outlets. However, lighting equipment brought by exhibitors will require an outlet, so please apply the quantity of outlets used as optional equipment.

Can I move the position of the lighting and outlets by myself?

 

No, it's dangerous. Please contact the official electric company for the equipment installed by the organiser. If you are arranging an electric company, please contact them.

What kind of lighting equipment do you have?

 

Please refer to the "Booth fitting guide" .  If you would like a lighting fixture that is not listed, please contact the offcial construction company.

What color of the lamp is in the lighting equipment?

 

LED fluorescent lamps and LED lights are neutral white (color temperature 5000K).
Halogen lights are warm light bulb colors (color temperature 2700K).
The LED light can be changed to the light bulb color.

How many lighting should be installed?

 

As a guide, 2 fluorescent lights and 3 spotlights per booth. It is also depends on  the exhibited products and booth layout.

Is it possible to supply 220V (imported products, etc.)?

It is necessary to boost the voltage with a transformer (extra charge required). The size of the transformer will change depending on the capacity, so please contact us in advance.

How big is the distribution board?

 

The size depends on the electric capacity. If necessary, the official company will inform after confirmation of the applicable capacity.